June 20, 2016
Good Morning Princesses!  Phase 2- Assessing the Goods, yes, we are still assessing…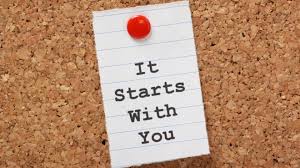 2 Corinthians 5:17 (HCSB)

17 Therefore, if anyone is in Christ, he is a new creation; old things have passed away, and look, new things have come.

Identity Identification Chart- Did you get a chance to complete your Identity Identification Chart? Even if you completed one or two of the promises, did any of the promises stand out? Any hard to grasp? Any easier to accept?

For all of the promises listed, pray that God will give you clarity and an open heart to accept and understand the many promises that He has given you and all of us.

Have you ever thought about why God made these promises to us?  Four letters, LOVE.

This week, we are going to celebrate God's amazing love for us. YES!!!! Can you do me a small favor?

Think about God's love;Think about what it means to you (us); and Think about the instructions He left for us as it pertains to love.Praise Him!!! (several songs- listen throughout the week)God's Love

Take a look at the following verses:

John 3:16 16 "For God so loved the world, that he gave his only Son, that whoever believes in him should not perish but have eternal life.

Galatians 5:22-23 "The Fruit of the Spirit is love, joy, peace, patience, kindness, goodness, faithfulness, gentleness and self-control. Against such things there is no law." 

1 Corinthians 13:4-7; 13  - 4 Love is patient and kind. Love is not jealous or boastful or proud 5 or rude. It does not demand its own way. It is not irritable, and it keeps no record of being wronged. 6 It does not rejoice about injustice but rejoices whenever the truth wins out. 7 Love never gives up, never loses faith, is always hopeful, and endures through every circumstance.

13 Three things will last forever—faith, hope, and love—and the greatest of these is love.

Continued to Part 2...