Good Morning Princesses,
Today marks the closing out of August and also the end of our summer online book study.  Thank you for joining us this summer for the online study.  Below are two closing thoughts.... take a look: 
Meet the New You Debrief
Phase 4 - Stick with Solutions-- The focus needs to on God, not on my life! -Henry Blackaby
Phase 5- A Vibrant New Vision--What you do today is shaped by what you believe about tomorrow. -Timothy Keller
Praise and Worship
For this week, please take few moments to listen mediate on the praise and worship songs below.
FALL 2016- STUDY GUIDES ARE IN!
Entrusted: A Study of 2 Timothy- 
This Fall 2016 GO! presents, Entrusted: A Study of 2 Timothy.
" You are not only called to bear fruit. You are called to bear much fruit"--Beth Moore, Entrusted
Register=> Entrusted
Purchasing the guide?  Order from LifeWay.com or LifeWay Christian Stores (Canton, Ohio) the individual bible study book guide, for $12.99. Copies have been placed on hold at LifeWay Christian Stores (Canton location), just mention GO!
Preview #3- Why Study Timothy 2?
What does it mean when the Bible states "fulfill your ministry" in 2 Timothy 4:5 (ESV)?  "As for you, always be sober-minded, endure suffering, do the work of an evangelist, fulfill your ministry."
Take a look at a short clip from Beth Moore- Why Study 2 Timothy =>here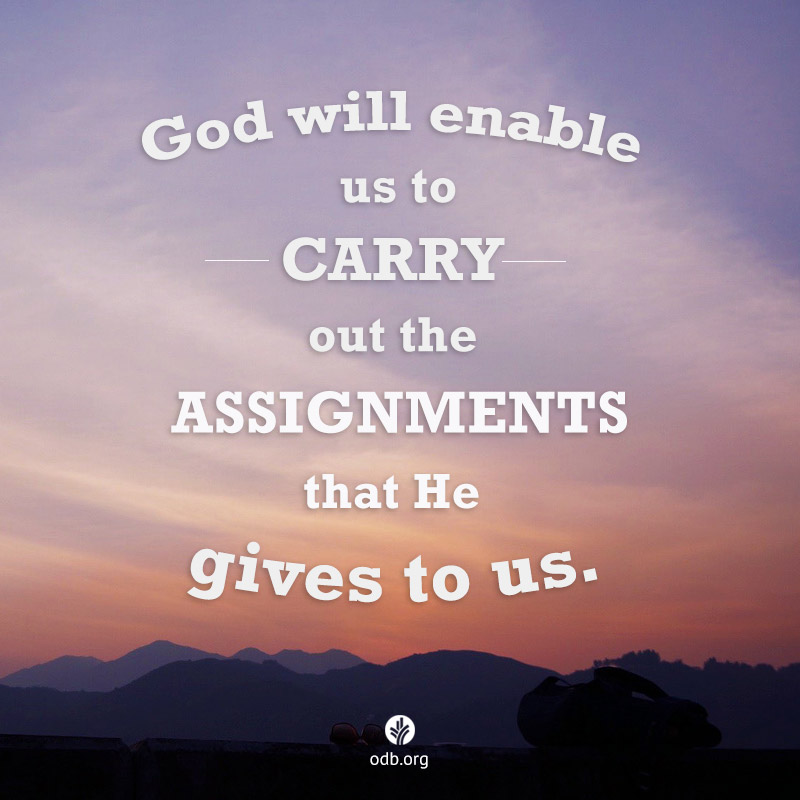 Have a blessed week!
Closing Thought-  
Heavenly Father, may this moment be like a line drawn in the sand, marking my decision to press forward into ongoing transformative work.  Help me to continue to cultivate fresh  new attitudes and focused habits according to Your Word.  
Thank You, God, that You're the One who accomplishes Your work in me, for Your glory and good purposes. In Jesus' name, Amen. "Meet the New You"-Give It Over (E. Pulliam)
Know that through the Holy Spirit you can:
•    do things you couldn't;
•    feel things you didn't; and
•    know things you wouldn't.
For your praise and worship:
My God Is Awesome - C. Jenkins 
Weight of Your Glory- Israel & New Breed
Housekeeping:
Don't forget to register for our Fall 2016 sesssion. We start September 6th!  
Remember, each day is an opportunity for us to...
Lead, Serve and GO!
Krista
Each day we have an opportunity to be the light and salt God has called us to be to others.    Matthew 5:13-16 (NIV)