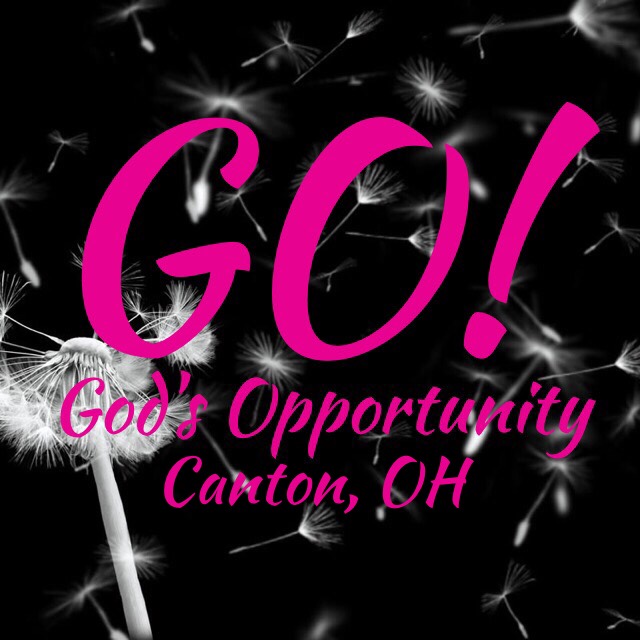 May 30, 2016
 Peace Be With You Princesses, 
Good Morning I hope you had a relaxing holiday weekend.
Just a reminder that we will have our first LIVE session this week. See the details below.
GO! OnAir Live Discussion
Tuesday, May 31st from 6:00 pm- 7:00pm we will have our first online chat via Google Hangouts On Air at Meet the New You- Phase1: A Fresh Awareness (discussion).
Here are a few set up directions for Tuesday's conversation. It is recommended that you join a few minutes early to ensure all technology is in place:
**************************************************************************
Join Hangouts On Air
If you're invited to participate in a Hangout On Air, you can join the broadcast in a few different ways:
• On mobile: From the Hangout On Air video call notification, click the video icon, or click the phone icon to answer with just a voice call.
• On desktop: From the Hangout On Air video call notification, click Join video call.
Note: If the person inviting you to the Hangout On Air isn't in your Google+ circles, the video call notification will be in your list of Hangouts invites. From your Hangouts window, click the menu, and then click INVITES.
For 5.31.16- everyone has been invited. Please ensure you can connect via video or phone.
**************************************************************************
Let's get started with our discussion today.
PEACE....
Yes, peace. Take a deep breath and just think about the word PEACE. Recite the following …
Peace Rules.Peace is our anchor.God gives me peace and He my peace.
Remember our conversation about Peace in Session 2, Living Beyond… the peace of God.
Peace OF God (He Is Peace):
Peace of God because of the Father and Son, we have the Holy Spirit. At the moment of our salvation, the Holy Spirit indwells in us. We are given the power to live beyond ourselves. To walk victoriously as we stay lock step with the Holy Spirit. The Holy Spirit enables us to Do, Feel and Know.
Think back to Session 3, The Armor of God…peace with God.
Peace WITH God (God Gives Us Peace):
Peace with God is credited. Not because of what we have done, but because of Christ. Because of Christ's death and resurrection, He has created the bridge so that can now be in right standing and can approach the throne as a friend of God. As Christians, we can now have a personal relationship with God.
As we put on our armor daily we wear and stand firm in our shoes of peace.  They keep us grounded when the torrential storms of life come.
In John 14:27 (HCSB) Christ gives us the "gift of peace"
"Peace I leave with you. My peace I give to you. I do not give to you as the world gives. Your heart must not be troubled or fearful.
As we make bold steps to trust and walk in the path that Christ has set for us, reading Phase 1 takes courage, it takes audacity to run in the opposite direction of our culture today- (counter culture). As we are led by the Holy Spirit, we begin to learn how to stand firm in our inheritance.
The peace that Christ describes in verse 27 is not the kind of peace described in Webster's dictionary; in fact, the world's definition of peace cannot exist because it is without God. No individual without Jesus Christ can ever have peace, and no world without God can ever know peace. (John MacArthur, The Gift of Peace, 1983).
The peace Jesus is speaking of enables believers to remain calm in the most wildly fearful circumstances. It enables them to hush a cry, still a riot, rejoice in pain and trial, and sing in the middle of suffering.(MacArthur)
Walking in the Gift
Because Peace is a gift from God and He has given us peace through the Holy Spirit (part of the fruit of the spirit). He has called us to walk in Peace. Recognizing that the terrain will be come difficult, we must walk confidently and stand firm ground in the Peace of His word (the Gospel). Princesses, you have everything you need.
Do you believe it?
Do you accept?
Will you walk in it?
Sometimes we may think that God's words are too good to be true. So, the million dollar question is why is it so hard to just do it?  One word, Sin. Do we believe the truth or the lies? Remember your core…the pages are alive girls- believe!
As you take the next step in your walk, our new study requires that we dig a little deeper to free ourselves of our strongholds and recognize our inheritance, believe God's word and have the courage to walk in it.
God Is With You
Nervous…well, that's just fear, that's the enemy. God did not promise us a rose garden. He didn't say the path would be easy, but He did promise to never leave us or forsake us. He did promise that nothing would ever separate us from His love. Oh, my dear princess, turn off the noises in your head and tear down the strongholds. Have courage, be strong, be intentional…God is with you.
 In Romans 8:15(HCSB)- For you did not receive a spirit of slavery to fall back into fear, but you received the Spirit
When we cry out, the Lord will hear us and will strengthen us.
Continued Strength from God- PERFECT PEACE
Ephesians 6:10-13 (HCSB)
Finally, be strengthened by the Lord and by His vast strength. 11 Put on the full armor of God so that you can stand against the tactics of the Devil. 12 For our battle is not against flesh and blood, but against the rulers, against the authorities, against the world powers of this darkness, against the spiritual forces of evil in the heavens. 13 This is why you must take up the full armor of God, so that you may be able to resist in the evil day, and having prepared everything, to take your stand.
How can we continue to be strengthened? Through Christ, our unending source of strength. We can be strengthened by:
Studying the Word of God;Being taught and led by the Holy Spirit; andPermitting Him to fix our hearts on Jesus Christ.
Perfect peace comes when our focus is off the problem, off the trouble, and constantly on Christ. Isaiah 26:3 (HCSB) states, "You will keep the mind that is dependent on You in perfect peace, for it is trusting in You."
Looking for perfect peace? Are you ready to say goodbye to your "as if" and to discover your true identity?  
Trust God.
Closing Thought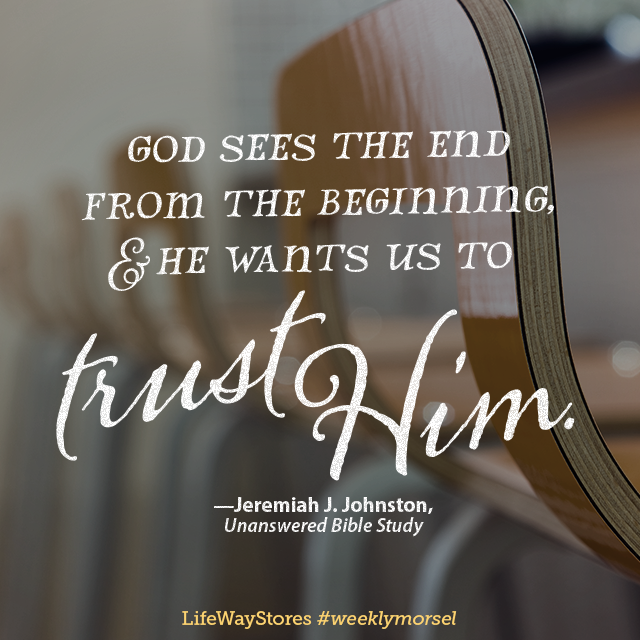 Know that through the Holy Spirit you can:
•   do things you couldn't;
•    feel things you didn't; and
•    know things you wouldn't.
For your praise and worship:
(Songs from Anointed)
Nothing Can Stop You From Loving Me
Housekeeping:
Chat with you on Tuesday, May 31st as we debrief Phase 1: A Fresh Awareness via Google Hangout On AirSAVE THE DATE- Living Proof Simulcast 2016: Beth Moore- September 17, 2016 from 10:30 am- 4:30 pm.  Join GO! for the simulcast. If you are interested, please email GO! Canton at godsopportunity.canton@gmail.com.  Stay tuned for more details.
Remember, each day is an opportunity for us to...
Lead, Serve, GO!  
Krista
Each day we have an opportunity to be the light and salt God has called us to be to others.   Matthew 5:13-16 (NIV)