July 18, 2016 
Good Morning Princesses!
We are approaching our July 26th conversation on Phase 3- Overcome Obstacles.  Here's the link to the Google On Air hangout for July 26th.
Depending on where you are with the reading, we are now focusing intensely on our CORE. Overcoming obstacles that you may not have known existed are the focus of our work. Whew!  Praise God!  Are you seeing the direct connection with our last study, The Armor of God: our core (belt of truth), our helmet (salvation) and the word of God (the sword of the Spirit)?  If you have your actionable intel from our last session, pull them out and revisit your strategies.  If you are joining us for the first time, below are some highlights to reference (we will focus on the two this week).
Belt of Truth   
Here's a quick recap of The Belt of Truth
When we "gird up" we can walk freely in God's truth.  It gives us stability, freedom and relieves us of the world's pressure, but it frees us to walk in faith and trust in God. Know God's truth!
Helmet of Salvation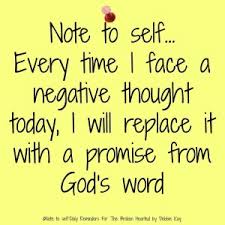 Here's a quick recap of The Helmet of Salvation
LOVE- (Justification); MINDSET- (Identify and Confess the Stronghold(s)); and IDENTITY (Dismantle the Stronghold(s)-Salvation is about our identity.  It's who we are in Christ.
Princesses, we must remember.. Whose We Are and Who Keeps You  
Next week, the Sword of the Spirit.
Know that through the Holy Spirit you can:
•    do things you couldn't;
•    feel things you didn't; and
•    know things you wouldn't.
For your praise and worship:
Give Me A Clean Heart- F. Hammond
What Scars Are For- Mandisa
One Thing Remains- I. Houghton
Housekeeping:
Don't forget our next debrief is scheduled for July 26 from 6:30- 7:30 pm via Google Hangout LIVE.Summer melody coming July 25th*
Remember, each day is an opportunity for us to...
Lead, Serve and GO!
Krista 
Each day we have an opportunity to be the light and salt God has called us to be to others.    Matthew 5:13-16 (NIV)