July 25, 2016 
Glorious Morning Princesses!
I hope you are close to finishing Phase 3, Overcome Obstacles!  Looking forward to our conversation on Tuesday, July 26th from 6:30 - 7:30 pm.  Remember that you will need to join us via Google Hangout On Air and your technology should be camera and speaker ready! Here's the link to the event page.
Picking back up on our conversation from last week, let's revisit the Sword of the Spirit as a part of our actionable intel. (See Ephesians 6:10-18 (ESV)
Sword of the Spirit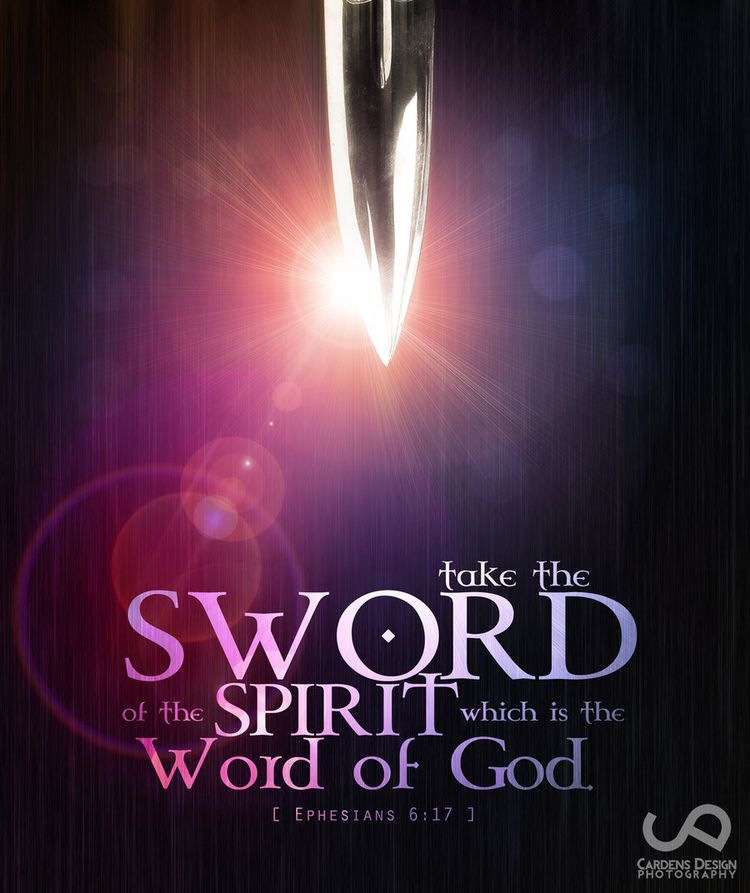 Here's a recap of the Sword of Spirit
The Sword is offensive, powerful.  It is used to push the enemy back.  The Spirit hands us the Sword to stand firm. The Sword (the Word of God) reminds us who we are and who keeps us.
As found in Hebrews 4:12,
For the word of God is living and active, sharper than any two-edged sword, piercing to the division of soul and of spirit, of joints and of marrow, and discerning the thoughts and intentions of the heart. 
The Word of God is living and active…
The Word of God is living and active…
The Word of God is living and active…
Remember Princesses,
Whose We Are, Who Keeps Us and Pray
Closing Thought-  
Prayer "empowers and 'charges up' every other piece so they can be used effectively against the enemy.  Without prayer…your armor, cannot, will not, be infused with the power that only God's-Spirit can give." (P. Shirer, The Full Armor)
Know that through the Holy Spirit you can:
•    do things you couldn't;
•    feel things you didn't; and
•    know things you wouldn't.
For your praise and worship:
Housekeeping:
We are currently reading, Phase 3, "Overcome Obstacles" in Meet the New You.  Don't forget our next debrief is scheduled for July 26 from 6:30- 7:30 pm via Google Hangout LIVE.
Remember, each day is an opportunity for us to...
Lead, Serve and GO!
Krista
Each day we have an opportunity to be the light and salt God has called us to be to others.    Matthew 5:13-16 (NIV)