Stick with Solutions - Part 2
Good Morning Princesses,
For this week, just a few updates as we are close to our debrief date.
Meet the New You Debrief
We are well on our way with almost completing Phases 4- Stick with Solutions and 5- A Vibrant New Vision. If you have not already done so, please mark calendar for our final debrief scheduled for Tuesday, August from 6:30-7:30 pm-- (sound check at 6:00 pm).
Mark your calendars for the start of our Fall 2016 Bible Study (beginning September 6th at the Stark County District Library (Main Library), 715 Market Ave North, Canton, OH from 6:00-8:00 pm.
Let's revisit our journey thus far…
We started last fall with Breath, The Life of God in Us, with the question, "What If?"
We packed our bags, began our faith walk by "reflecting on the person, the work and the power of the Holy Spirit". Specifically, by understanding the power and the work of the Holy Spirit we learned that the Holy Spirit moves and as found in John 20:22,
And when he had said this, he breathed on them and said to them, "Receive the Holy Spirit".
Next, in the winter, we deepened our understanding about the Holy Spirit; how we could live beyond ourselves and the freedom of a Spirit-filled life in Living Beyond Yourself: Understanding the Fruit of the Spirit. A Spirit-filled life truly results in living beyond yourself." The fruit of the Spirit is living proof that the Spirit of God dwells in us. Here's the Galatians 5:22-23 sign language for you to brush up on the verse.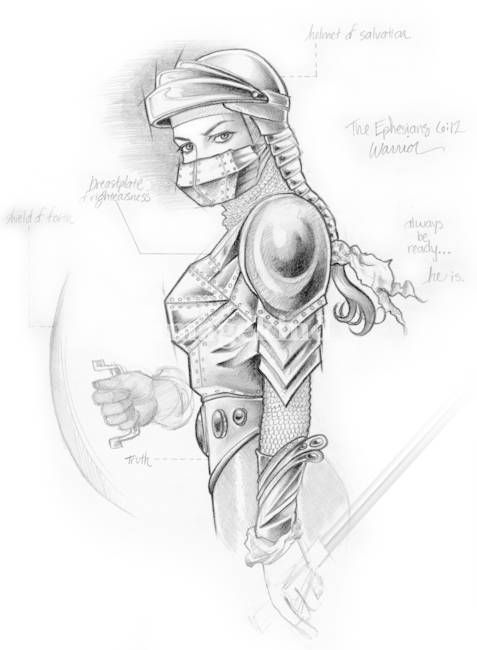 Finally, we concluded our face-to-face studies this past spring with The Armor of God, by creating actionable intel strategies and living a Spirit-filled life, we learned that victorious living requires that we also recognize that we protect our fortress with the Sword of the Spirit. (Ephesians 6:10-18)

This Fall 2016 GO! presents, Entrusted: A Study of 2 Timothy.  As princesses, we are ambassadors and are not meant to take this journey alone. God has entrusted us with the great and mighty gift of the gospel, "something too precious and life-giving to keep to ourselves". Join us on September 6th as we continue to stay the course and stay lock-step with the Holy Spirit.

Register=> Entrusted

What new?

If you are new to GO!, over the next couple of weeks, I will send out some background about approaching the study and a few other tidbits!For this study we have added a new component- verse memorization.  This study, 2 Timothy! (We can do this Princesses J).  Remember the GO! to cards from our last session? We will continue to discuss how the verses are alive, daily reminders and encouragement from God's mouth to our ears.  I'll send out a sample tutorial before our session starts.GO! On-Air Tech Chats- can't join us in person for the conversation?   We are looking at a video chat option (more to come!)Purchasing the guide?  If you pre-order from LifeWay.com or LifeWay Christian Stores (Canton, Ohio) by August 15th the individual bible study book guide, for $12.99 you will receive the Entrustedscripture cards for free.

Here's the link to the July 26th debrief- Phase 3 Debrief.  Have a blessed week!

Closing Thought-  

Prayer "empowers and 'charges up' every other piece so they can be used effectively against the enemy.  Without prayer…your armor, cannot, will not, be infused with the power that only God's-Spirit can give." (P. Shirer, The Armor of God)

Know that through the Holy Spirit you can:

•    do things you couldn't;

•    feel things you didn't; and

•    know things you wouldn't.

For your praise and worship:

August 8th GO! Report playlist

Till You Believe- Virtue

Jesus You're The Center of My Joy- R. Smallwood

Housekeeping:

We are currently reading, Phase 4, "Stick with Solutions" and Phase 5, "A Vibrant New Vision" in Meet the New You.  Don't forget our next debrief is scheduled for August 23 from 6:30- 7:30 pm via Google Hangout.  "GO! Summer Online Phases 4 and 5 Promo- August 23, 2016"

Remember, each day is an opportunity for us to...

Lead, Serve and GO!

Krista

Each day we have an opportunity to be the light and salt God has called us to be to others.    Matthew 5:13-16 (NIV)