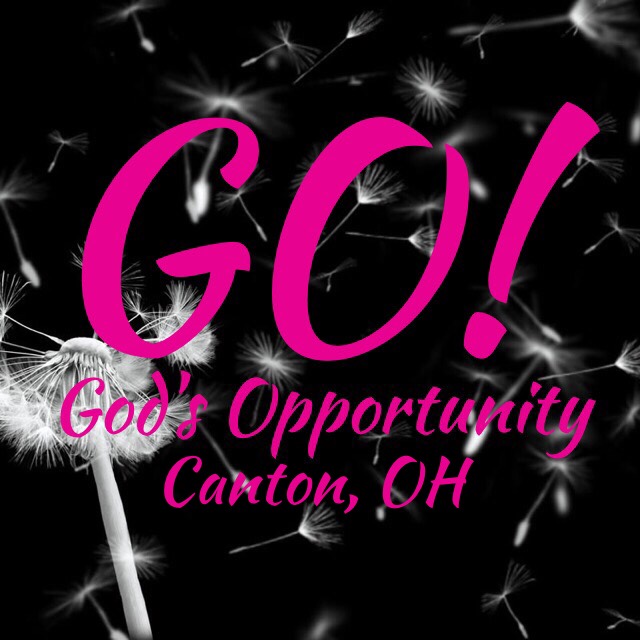 April 26, 2016
Good Morning Princesses!
The Armor of God: Helmet of Salvation
Before you step out the door, don't forget your armor. Our minds are renewed through the Word of God- the Book is ALIVE!
This week move into our last week of our study. In fact on Tuesday, we will be discussing the Sword of the Spirit.
17 and take the helmet of salvation, and the sword of the Spirit, which is the word of God,
The Helmet of Salvation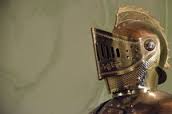 This past week we studied salvation, but I wanted to find a way to summarize it so that as we take the Good News to others, in other words, we can have our "elevator speech". One way to think about Salvation is in the form of a gift. Salvation is the gift that keeps on giving (debt paid, life transformed and a hopeful future). It's one of those presents that you receive in a big box that leads to another present, another present, another present and another present. Now think about that for a while. Does that bring a smile to your face?
As you think about the Helmet of Salvation, keep in mind a couple of key phrases: LOVE, MINDSET and IDENTITY
· LOVE
Salvation starts with our...
· Past (justification)- we are justified/acquitted because Jesus died for our sins and as Christians we are now in right standing. We are justified by Christ alone; we are released from our sin debt;
o Romans 5:9 (ESV)- Since, therefore, we have now been justified by his blood, much more shall we be saved by him from the wrath of God.
o John 3:16 (ESV)- For God so loved the world, that he gave his only Son, that whoever believes in him should not perish but have eternal life.
It continues to our…
· Present (sanctification)- in our daily life and everyday experiences we are transformed with the help of the Holy Spirit. ("…we are continually delivered from the wrath of God on earth, fortified against the enemy's attacks, and molded into the image of Christ as our minds are renewed" [page 155, The Armor of God])
o James 1:21 (ESV)-Therefore put away all filthiness and rampant wickedness and receive with meekness the implanted word, which is able to save your souls.
o John 3:17 (ESV)- For God did not send his Son into the world to condemn the world, but in order that the world might be saved through him.
And applies evermore to our…
· Future (glorification)- hope, our eternal destiny.
o Romans 8:18 (ESV)- For I consider that the sufferings of this present time are not worth comparing with the glory that is to be revealed to us.
o John 3:18 (ESV)- Whoever believes in him is not condemned, but whoever does not believe is condemned already, because he has not believed in the name of the only Son of God.
Salvation In The Present Day
For purposes of this email, let's focus on the "here and now" as it pertains to salvation. In most cases, when the topic of salvation is the focal point, most tend to think about the term futuristically. In other words, our eternal destiny – heaven or hell. However, what we many times overlook is that salvation can be applied in the "here and now"- our present day lives. How so? Well, Paul uses the following analogy for salvation- Helmet of salvation. For those of you that have ever worn a helmet or let's say a hat on sunny day, what purpose did the helmet or hat serve? Protection or  a shield, perhaps?
The same holds true with Paul's analogy and the armor God has called us to take and put on each day. You see, salvation operates in our present reality by:
Restoring, protecting and shielding us form the daily attacks of the enemy. However, in order to do these things Ephesians calls for us to "Take Up the Helmet of Salvation". In other words, we must do something. Such action is the next step in our defense, but perhaps is the hardest if we go at it alone. Take a look:
· MINDSET (Identify and Confess the Stronghold(s))
A Change In Mindset
With a new mindset of how salvation works in our present day, our next step of transformation is to identify our toxic thoughts (you know the kinds of thoughts that causes us to have our own "3 P"= private pity party). We have all had one, two or heck several of them from time to time and while we clearly know that we shouldn't let ourselves get swept away on the emotional roller coaster, we do and then it's a wrap.
However, Paul reminds us that we have a defensive strategy…The Helmet of Salvation.  Our defense if further reinforced in 2 Corinthians 10:4-7. We must daily work to become diligent in knowing who we are as Princesses in the great and heavenly court of our Father, Abba, God.
2 Corinthians 10:4-7 (ESV)
For the weapons of our warfare are not of the flesh but have divine power to destroy strongholds. 5 We destroy arguments and every lofty opinion raised against the knowledge of God, and take every thought captive to obey Christ, 6 being ready to punish every disobedience, when your obedience is complete.
7 Look at what is before your eyes. If anyone is confident that he is Christ's, let him remind himself that just as he is Christ's, so also are we.
Take a closer look at the underlined verses in 2 Corinthians 10:5 and 7. These two verses tell us to DESTROY arguments and to take thoughts CAPTIVE. The enemy wants nothing more than to see us dwell in out pit of insecurity, shame, despair, hopelessness, (you name it), but because we have a past, present and future hope, we have the power through the Holy Spirit to both destroy and take our thoughts captive. In other words, we can change our mindset. Like all things it's about practice, focus and persistence. It is a daily walk, right foot, left foot, etc. The best part about it Princesses, is that we are not on this journey alone. Praise Jesus!
So what does changing a mindset require? Well, at every opportunity we must stay vigilant by:
Controlling our thoughts and not letting them control us;
Actively replacing the enemy's thinking with God's thinking; and
Tearing down our mental strongholds.
Through our diligence, we find our…
· IDENTITY (Dismantle the Stronghold(s))
 Who Are You?
Salvation is about your identity.
It's who you are in Christ.
As found in Romans 12:2
Do not be conformed to this world, but be transformed by the renewal of your mind, that by testing you may discern what is the will of God, what is good and acceptable and perfect.
So, who are you?
Take a second and think upon the many promises of God, two weeks ago we learned that there are over 8,000 promises in God's word. Amazing, huh. God tells us not only WHO WE ARE, but HE also tells us about OUR INHERITANCE. Take a look at a few:
I am a child of God (John 1:12)I have access to God's wisdom (James 1:5)I am justified (Romans 5:1)I am a temple in which God dwells (1 Corinthians 3:16)I am a child of light (1 Thessalonians 5:5)I am a princess in God's kingdom (John 1:12; 1Timothy 6:15)I cannot be separated from the love of God (Romans 8:35)I am seated with Christ in the heavenly realm (Ephesians 2:6)I have been given great and precious promises by God (2 Peter 1:4)I have been given a spirit of power, love, and self-discipline (2 Timothy 1:7)
Do you know who you are? As stated in the movie, The Lion King (1994), "remember who you are". It's in our DNA. Focus on God. As HE grows in us, we will grow into our blessings.
Remember
The Helmet- Our Mental Stronghold Defense
"The enemy cannot make us do anything. He can only lead us to do things." (Beth Moore)
Putting on our helmet of salvation is an active action. We must focus on our present salvation, taking our thoughts captive, changing our mindset and recognizing that our identity is who we are in Christ. In following these active steps, we are in effect putting on our Helmet of Salvation; that's powerful. There is power in Salvation.
Every day we must put on the full armor of God and pray.
The Helmet Provides  Salvation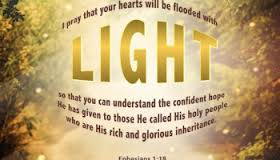 Let's recap our memory verses over the last few weeks:

The Whole Armor of God
10 Finally, be strong in the Lord and in the strength of his might.
11 Put on the whole armor of God, that you may be able to stand against the schemes of the devil.
12 For we do not wrestle against flesh and blood, but against the rulers, against the authorities, against the cosmic powers over this present darkness, against the spiritual forces of evil in the heavenly places.
13 Therefore take up the whole armor of God, that you may be able to withstand in the evil day, and having done all, to stand firm.
14 Stand therefore, having fastened on the belt of truth, and having put on the breastplate of righteousness,
15 and having shod your feet with the preparation of the gospel of peace.
16 In all circumstances take up the shield of faith, with which you can extinguish all the flaming darts of the evil one;
17 and take the helmet of salvation, and the sword of the Spirit, which is the word of God,
18 praying at all times in the Spirit, with all prayer and supplication. (Ephesians 6:10-18 (ESV)
Week 6 Recap
Here's a quick recap of last week …The Helmet of Salvation(page 150-151)
Your salvation is your liberation.
Salvation is not just about redemption. It is also a defensive, protective device.
Salvation was meant to implement an entire new way of thinking into your life.
The enemy is after your mind.
Salvation gives you comprehensive coverage- everything you need to remain safeguarded against the attacks of the enemy.
What the brain is to the body, the mind is to the soul.
**Salvation is about your identity. It's who you are in Christ.**
Actionable Intel for your prayer strategy, the "linchpin that holds our armor together".  (Week 5-The Shield of Faith)
Action
Moving forward
Turtle formation
Having faith says less about us and more about God
Call Satan's bluff (HE's worth the risk)
Prayer "empowers and 'charges up' every other piece so they can be used effectively against the enemy.  Without prayer…your armor, cannot, will not, be infused with the power that only God's-Spirit can give." 
Closing Thought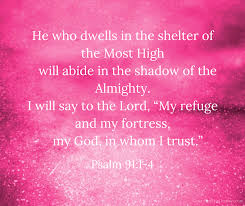 Know that through the Holy Spirit you can:
•    do things you couldn't;
•    feel things you didn't; and
•    know things you wouldn't.
For your praise and worship-
(Be sure to turn up the radio and shout unto God!):
I Know Who I Am- I. Houghton & New Breed
Till the Walls Fall Down- M. Munizzi
Housekeeping:
Spread the word and invite someone to Session 4- (September 2016).  We will take a brief hiatus this summer from our regular bible study sessions and conduct a book study online.  Hope you can join us!
UPCOMING- SUMMER SESSION BOOK STUDY- more to come next week!
See you on Tuesday, April 26- Week 7 of The Armor of God, Stark County Library Main Campus, INNOVATION CENTER.
Remember, each day is an opportunity for us to...
Lead, Serve, GO!  
Krista
Each day we have an opportunity to be the light and salt God has called us to be to others.    Matthew 5:13-16 (NIV)