Happy July Princesses! A few weeks ago marked the beginning of Summer. Specifically, June 21st. Like all changes in each season, we may see a change in the temperature, trees, and overall climate. While the change in season is normally easily apparent, in recent years, seasonal changes have become a little confusing. With inconsistent weather patterns and questionable groundhog sightings, it is sometimes hard to tell if we are coming into one season or staying in it. As of today, July 1, 2019, we are definitely in the summer season. The Ohio weather has been little iffy, but we may have turned the corner on our torrential downpour and sunny days are headed our way. So what's all the talk about seasons anyway?  Ecclesiastes 3:1 tells us that "For everything there is a season and a time for every purpose under heaven."  As we move into the summer season, take a few moments to think about your current season in your Christian walk.  Discernment and Growth
Ask God to reveal to you ways that you can continue to grow and steady your Christian walk.  
He is like a tree planted by streams of water that yields its fruit in its season, and its leaf does not wither. In all that he does, he prospers. Psalm 1:3
Thankful With each season we will encounter obstacles, but as you look back, thank God for carrying you through each unpredictable step, for the lessons learned and the pathway He is leading you to that will glorify His kingdom and bring Him honor.
And let us not grow weary of doing good, for in due season we will reap, if we do not give up. Galatians 6:9
Oh, princesses of faith...remember  Prayer "empowers and 'charges up' every other piece so they can be used effectively against the enemy.  Without prayer…  your armor, cannot, will not, be infused with the power that only God's-Spirit can give." Closing Thoughts- Know that through the Holy Spirit you can:
do things you couldn't;
feel things you didn't; and
know things you wouldn't.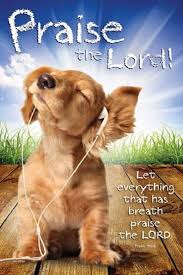 GO! PLAYLIST...For your praise and worship:GO! 7/1/19- New feature, contains a playlist of songs for your praise and worship time. Housekeeping:

The GO! Monday Report will be offline next Monday to celebrate the 4th of July holiday. Chat with you on July 15th! Remember, each day is an opportunity for us to...Lead, Serve and GO!  Krista