Simple, but essential GRACE
Good Morning Princesses!
"The very center and core of the whole Bible is the doctrine of the grace of God."  –J. Gresham Machen
1. Grace and Our Life...What Is It?As defined in Baker's Evangelical Dictionary of Biblical Theology, grace is "unmerited favor of God toward man".  Mercy, not merit.In the Old Testament, grace is translated as "hen"; in the New Testament, it is "charis".In one sentence, grace is getting what you don't deserve, and not getting what you do deserve.2. Grace and Our Life...What's It's All For?With six months of 2019 past, take some time over the course of the week to think about God's grace over the past months and take a look at the next two verses. However, I consider my life worth nothing to me; my only aim is to finish the race and complete the task the Lord Jesus has given me—the task of testifying to the good news of God's grace.   (Acts 20:24)The last verse of the Bible summarizes the message from Genesis to Revelation: "The grace of the Lord Jesus be with all". (Revelation 22:21)When we think about our lives, we can have absolute confidence that we would not be where we are if not for God's grace. Simply stated, we are saved by grace and that's unconditional love. Oh, princesses of faith...remember  Prayer "empowers and 'charges up' every other piece so they can be used effectively against the enemy.  Without prayer…  your armor, cannot, will not, be infused with the power that only God's-Spirit can give." Closing Thoughts-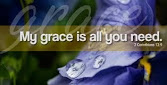 Know that through the Holy Spirit you can:

do things you couldn't;

feel things you didn't; and

know things you wouldn't.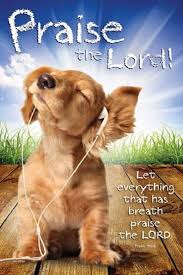 GO! PLAYLIST...For your praise and worship:GO! 7/15/19- New feature, contains a playlist of songs for your praise and worship time. Housekeeping:
Save the date, we resume GO! Bible Studies on Tuesday, September 10, 2019, at the Stark Library (Main) from 6:00 pm - 8:00 pm. Remember, each day is an opportunity for us to... Lead, Serve and GO!  Krista